ASA-IFA Portland Chapter Monthly Luncheon
Join us for our monthly real estate appraiser meeting (second Thursday of the month) for guest speakers and lively discussion about current issues affecting the real estate appraisal industry and of course the best buffet lunch in Beaverton at Ernesto's just east of Jesuit High School.
Next Luncheon Meeting is...​

Thursday, December 13th, 2018

Recharge your VALUATION SKILLS with this refresher on
Solar Valuation!


Gary F. Kristensen, IFA, SRA, AGA
will enlighten us!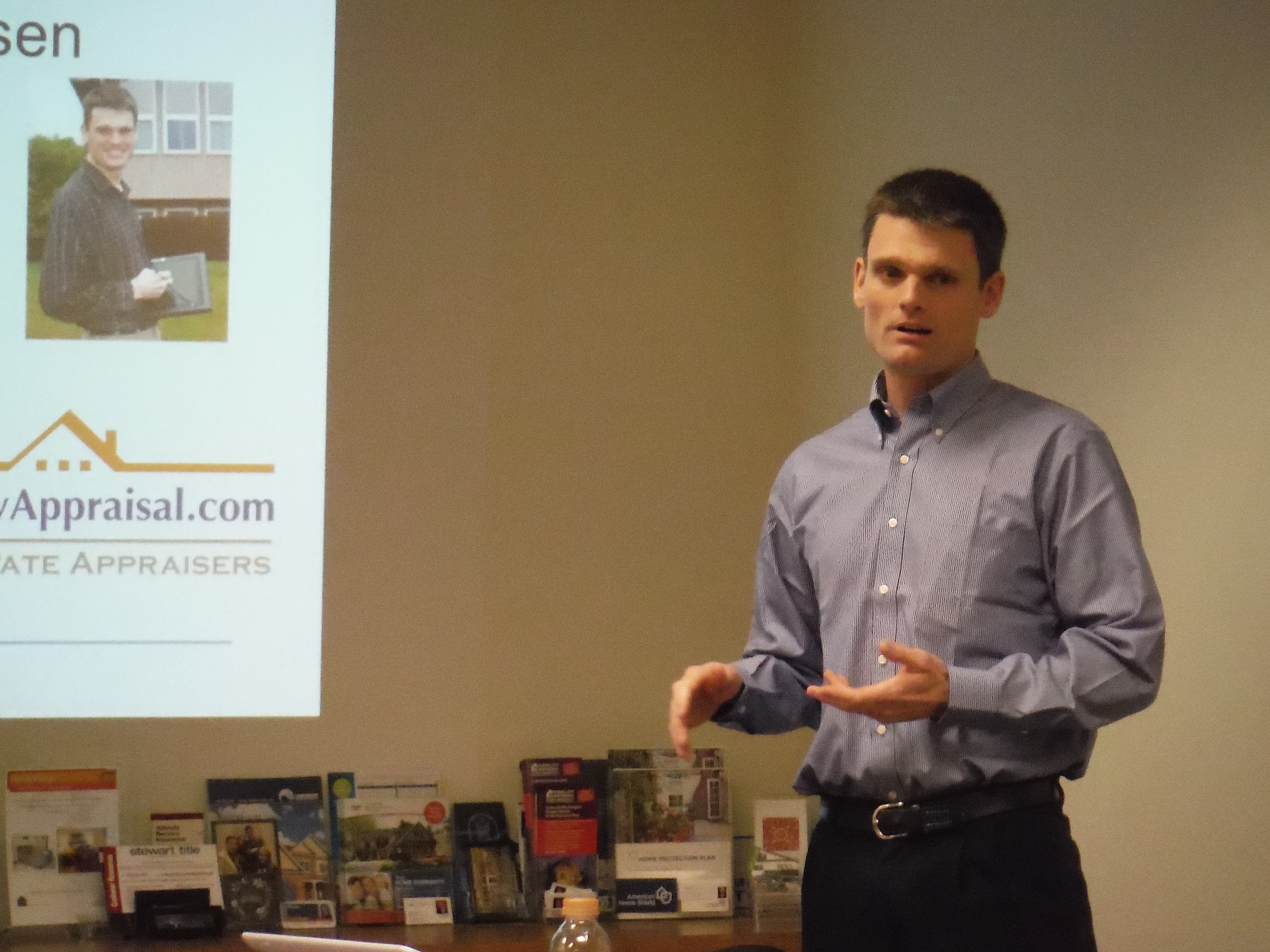 Gary F. Kristensen, IFA, SRA, AGA
· a Certified Residential Appraiser

· the Owner and Chief Appraiser of A Quality Appraisal, LLC

· has the top ranked appraisal blog in Portland

· holds the IFA Designation and is Vice President of the Rose City ASA-NAIFA

· holds the SRA Designation of the Appraisal Institute

· is an Accredited Green Appraiser (AGA)

· is a beta software tester for a la mode, Inc.

· was a featured speaker at Appraisal Summit in Las Vegas

· teaches appraising energy efficient homes for Earth Advantage in Portland

· is a Certified Home Energy Assessor

· is a member of the McKissock Appraisal Education Advisory Board

· is a regular speaker for appraisal and real estate agent training

Don't miss this Luncheon!

This event will be at Ernesto's Italian Restaurant

Over a fabulous Ernesto's buffet meal





-Visitors Welcome-



Please RSVP to prccwebmaster@gmail.com

_________________________________________________________________________________________________________________________

Buffet Lunch begins at 11:30 AM.

Program begins at 12:00 noon.


All of this at Ernesto's



ASA-IFA Members Lunch is Free!
Guests $17
(Includes a great buffet lunch)



Ernesto's Italian Restaurant

8544 SW Apple Way

Portland 97225 (East of Jesuit High School)

The ASA-IFA Portland / Rose City Chapter (Formerly NAIFA) serves members of
Oregon and Southwest Washington.
Our site is intended to be of benefit to both users of appraisal services and our members. Our goal is to provide information about the highest quality of real estate appraisal services available to the public.
For more information about membership:
Visit the ASA-NAIFA Real Property National Website