NAIFA Portland Chapter Monthly Luncheon
Join us for our monthly real estate appraiser meeting (second Thursday of the month) for guest speakers and lively discussion about current issues affecting the real estate appraisal industry and of course the best buffet lunch in Beaverton at Ernesto's just east of Jesuit High School.

Thursday, November 10th

Market Trends
(Continued from Oct)
Back - by popular demand!
Concentrating on Neighborhood Market Analysis!
In this era of increased appraisal scrutiny, come to this presentation of Market Analysis techniques that can be useful in supporting your conclusions and opinion of the market trends that occurred during the time and in the market area of your appraisals!

Presented by
Lloyd Werner, IFAS, GRI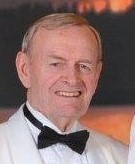 Have full and complete support and rational for your Market Conditions Analysis!
Have proof and support for you market analysis Reconciliation!
Have support for why or why not the Form 1004MC accurately depicts the market!
Have rational and support for your market trends adjustments!
Enhance your
appraisal awareness!






Useful information!


_________________________________________________________________________________________________________________________

Lunch at 11:30 AM

Program begins at 12:00 Noon

All of this at Ernesto's



Members FREE, Guests $15.00
(Includes a great buffet lunch)


Ernesto's Italian Restaurant

8544 SW Apple Way

Portland 97225 (East of Jesuit High School)

The Portland / Rose City Chapter serves the NAIFA members of
Oregon and Southwest Washington.
Our site is intended to be of benefit to both users of appraisal services and our members. Our goal is to provide information about the highest quality of real estate appraisal services available to the public.
For more information about membership:
Visit the NAIFA National Website
More news...
This service is supplied by Bankrate.com and is protected by copyright and owned by Bankrate.com.
---
---
Has your membership information changed ?
Contact us here